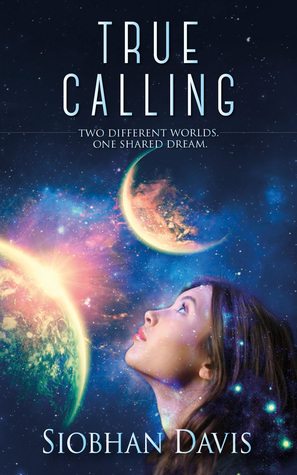 **I received this from the publisher through NetGalley for my honest review**
Here is the synopsis as per goodreads:
Planet Novo, nestled in space twelve hundred miles above the surface of the Earth, is the new home of 17 year old Cadet Ariana Skyee. Confused by the government-sanctioned memory erase and distressed at her impending forced marriage and motherhood, Ariana's plans for the future are thrown into complete disarray.
As the traumatic events within her family life enfold, Ariana grows increasingly alarmed at the authorities apparent pre-occupation with her and feels progressively more isolated and alone.
Her growing feelings for fellow Cadet Cal Remus intensify as the recently announced pageant, 'The Calling', gets underway. Struggling to comprehend the continuous, inexplicable dreams of the mysterious Zane, discovering the past helps shape her future, with devastating personal consequences.
When I first read what it was about, and the cover, I was kinda leery, I was expecting a low budget B flick type book, for some reason I was intimidated and wasn't really sure if I wanted to request this book or not, but I'm determined to be open minded when it comes to this reviewing business, so I requested and was granted. I am so glad I did.
One of the things in this book I wasn't all together thrilled with, was the love triangle. The Zane of her dreams, and Cal. I was team Cal the entire book, even after finding out the background of Zane. He won me over. I won't say much, but I think the triangle was the weakest point of the book, I'm thinking book 2 will divulge more of the Zane/Ari background to make you feel conflicted about who she should be with. I hate triangles, but even though I hate them, I don't hate this book.
The book was beautifully written, the scenery was detailed so that I could clearly imagine what I was reading, the technology real enough to be believed that it could really happen. The characters were real, and you could really love/hate them. The story line was awesome, it kept me into it, and was hard to put down. After I was done all I wanted to do was track down the author and ask her to let me be her editor so I can read what she has on book 2 and 3 so far.
If you are a fan of dystopian books, this one is for you. I found that it's a mix of all the popular dystopians in one. The 100, Matched, The Selection, The Program, are among the few that I thought of. Aside from some similarities, this book had a lot of unique qualities too, so it wasn't a complete copy.