"Waiting On" Wednesday is a weekly event, hosted at
Breaking the Spine
, that spotlights upcoming releases that we're eagerly anticipating!
My number one book is so far, not on goodreads or anywhere else as of right now, so I can't really post it..I'm not even sure of the name yet, but the author Siobhan Davis tells me she's working hard on it SO for my second choice: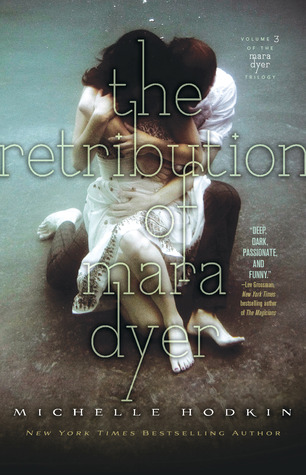 publication: November 4th 2014 by Simon & Schuster Books for Young Readers
The retribution of Mara Dyer..book three of a trilogy..I CANNOT WAIT!
Mara Dyer wants to believe there's more to the lies she's been told.
There is.
She doesn't stop to think about where her quest for the truth might lead.
She should.
She never had to imagine how far she would go for vengeance.
She will now.
Loyalties are betrayed, guilt and innocence tangle, and fate and chance collide in this shocking conclusion to Mara Dyer's story.
Retribution has arrived.
Why you ask? Why not!? I say. Because this is book 3 of the most amazing series I've read since the last amazing one. The first two books had me in their hooks from the first one, and I absolutely HAVE to find out what is going to happen. HAVE TO.
Now..What is yours? Post your link to your WoW and ill go check it out!:)