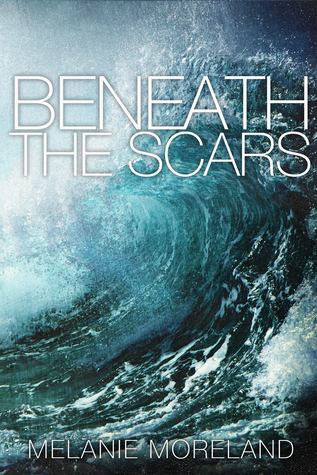 ** I received this book from NetGalley for my honest review*
5/5 Stars
Synopsis per Goodreads:
The sound of the ocean, the crash of the waves as they kick up against the sand and rocks—these are the only sounds Megan Greene wants to hear. She wants to leave the rest of the world behind, and find some peace.
The offer of a private house on the beach, set in a small town in Maine, is perfect. Time to think—to be by herself. It's all she wants. It's the escape she needs.
Until she stumbles across the painting that seems to echo her own chaotic mindset.
Until she meets the unfriendly artist behind the stormy painting and discovers his secrets.
All Zachary Adams wants is to be left alone. His canvases, and the unending scope of the ocean and sand, are his life. They direct him—fill his hours. Bring him focus.
Until she enters his life.
She dredges up memories of the past—the haunting images he has hidden for years; the fears he has never shared.
A story he keeps buried below the surface.
Can she make him see what he is missing? Can he trust her enough to believe?
Together they embark on a journey where their pasts collide and threaten to tear them apart.
Will their fragile bond hold or wash away with the ebbing tide
I can't..I don't..I have no idea.. There are words in my head and I just.. this beautiful book. So poignant and raw. I love it when a story takes me in and gives me a rough ride. I started this book thinking a few pages before bed. I'm writing this review at almost 2am, having finished it just 5 minutes ago. One minute I was opening up the ebook, the next I was done, and I didn't realize where I was or what was going on. Books like that are a dime a dozen.
This book wasn't a easy read. It was a raw emotional rip your heart open read. I didn't cry, but I was wounded in my heart along with the characters. I didn't get mad at them like I usually do for characters that up and run instead of talking. I understood it. The two characters both broken in their own right, come together and find love. A conventional love story in a unconventional way. I both hated and loved both characters, even the side characters.
I both hated and loved the pain and suffering that both characters went through in their past, and their present. I hated the things that were done to them, and the lessons that they had to learn to overcome and love each other. The story flowed and the plot was flawless, I wasn't left lost or confused at all. This book took me on a emotional rollercoaster from the start to finish. I liked it, a lot.