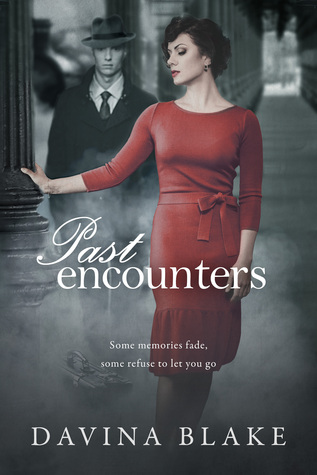 **I received this book from NetGalley in exchange for my honest review**
4/5 Stars
3.5 actually, but rounded up for goodreads
Synopsis per GoodReads:
From the moment Rhoda Middleton opens one of her husband's letters and finds it is from another woman, she is convinced he is having an affair. But when Rhoda tracks her down, she discovers the mysterious woman is not his lover after all, but the wife of his best friend, Archie Foster.

There is only one problem - Rhoda has never even heard of Archie Foster.

Devastated by this betrayal of trust, Rhoda tries to find out how and why her husband, Peter, has kept this friendship hidden for so long. Her search leads her back to 1945, but as she gradually uncovers Peter's wartime secrets she must wrestle with painful memories of her own. For if they are ever to understand each other, Rhoda too must escape the ghosts of the past. Taking us on a journey from the atmospheric filming of Brief Encounter, to the extraordinary Great March of prisoners of war through snow-bound Germany, this is a novel of friendship, hope, and how in the end, it is the small things that enable love to survive.
My Thoughts on this book:
When I first started reading it, I hated it. I didn't like the writing style, there was a lot of dialog and not a lot of description, most of the dialog where just "blahblah" with no idea who said what, the paragraphs were really short, tending to be just one sentence or so. And the chapters changed point of views, plus changed dates, it jumped from Peter to Rhoda back and forth from 1940's to the 1955s, then started jumping to Helen's point of view. You had to pay really close attention to each chapter beginning to know where you were leaving off.
I hate DNF a book, I kept on, then something magical happened after I started reading it, I started getting absorbed, I started knowing what I was reading about, and getting invested. I needed to know what Peter went through at the camp as a POW in Germany during world war II. I needed to know what Rhoda did while Peter was away for the 5 years. And I needed to know who Helen was and who she was to Peter.
I spent a great deal of the book annoyed, cheating and lies and secrets and things were just intolerable to me. The style of writing. The plot though, and the dates and times and things the characters went through, became so very real, I loved the plot, the war stories. I loved and hated what Rhoda did while Peter was away, because it made it more real, 5 years is a long time to not speak to someone. I liked how it ended, it was appropriate for the 1950's. In todays time you would have seen something completely different, so it was refreshing.