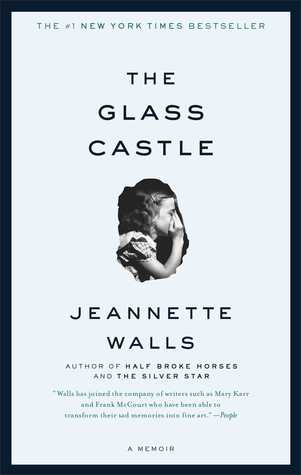 Synopsis per Goodreads:
The Glass Castle is a remarkable memoir of resilience and redemption, and a revelatory look into a family at once deeply dysfunctional and uniquely vibrant. When sober, Jeannette's brilliant and charismatic father captured his children's imagination, teaching them physics, geology, and how to embrace life fearlessly. But when he drank, he was dishonest and destructive. Her mother was a free spirit who abhorred the idea of domesticity and didn't want the responsibility of raising a family.

The Walls children learned to take care of themselves. They fed, clothed, and protected one another, and eventually found their way to New York. Their parents followed them, choosing to be homeless even as their children prospered.

The Glass Castle is truly astonishing--a memoir permeated by the intense love of a peculiar but loyal family
Why is this book banned?
Several years it was on the banned challenged list, a few times it was challenged in various high schools/ The Glass Castle was banned due to offensive language and it being sexually explicit. This book is a memoir, it is full of growing up in poverty, struggling, some cuss words, and some references to molestation.
Why I disagree with the banning?
Basically this book is real, it's not a made up book, the author wrote this book based on her own memories. She grew up in poverty, with a father who chased dreams more than reality. He is filled with paranoia, and the family frequently moves. He's an alcoholic as well. His mother it was hinted abused her father, and her brother as well, when they moved there briefly. Yeah, there were a lot of cuss words too. So while yes, there was allegations of molestation, poverty, child neglect, and things like that. While some of it struck me as WAAAY out there, like a 3 year old having memories of the nurses in a burn unit after she burns herself cooking her own hot dogs. This book is a memoirs, meaning its REAL. This is real life. Lessons can be learned here, lessons on hope, and rising above the ashes of the things that are awful and drag you down. Despite bad things or rough starts, despite molestation or poverty, you can make something of yourself, because the author is succesful right now. As for the cuss words? puhlease, I've heard worse when I was in high school
up next? Go Ask Alice, by Anonymous