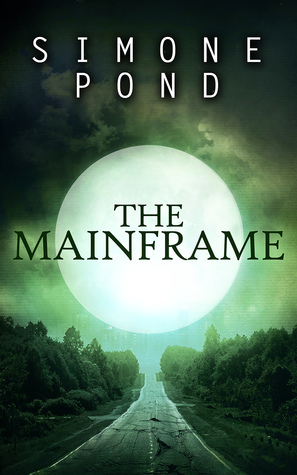 **I received this book from the author in exchange for my honest review**
4/5 Stars
Synopsis per Goodreads:
Book three picks up in the year 2345, seventeen years after the disappearance of former city center leader, Chief Morray. There has been peace among the West Coast regions for years, but in Ojai Village there is very little peace between Ava and her sixteen-year old daughter Grace. Both have different ideas about what it takes to maintain independence. Ava spends hours inside the mainframe searching for Morray, while Grace focuses on the art of combat. Grace's dream is to get accepted into the Silicon Valley Academy and become a soldier like her father General Joseph Strader. During tryouts for the academy Grace comes across some digital footprints inside the mainframe, convincing Ava that Morray has returned to seek revenge and reclaim control. When Ava goes missing, Grace assembles a motley crew of cadets to go on a search and rescue mission up north in Seattle to save her mother and take down Morray. Grace soon learns that independence comes at a price.
First off, I read book 1 and two and reviewed them
HERE
, I read them in preparation for the upcoming release The Mainframe, which is what I will be talking about right now.
This one takes place mostly in the point of view of Grace, Ava's daughter, years after Book 1 and 2. Grace is a bit like Ava, and the two of them butt heads a lot, which I thought was amusing to see. I was disappointed in how Ava "grew up" I loved how headstrong she was and independent and she saved the world, now she seems to be a mainframe junky that sort of neglected her family, and spent most of Grace's growing up years connected to the mainframe rather than with her family. and Joseph seemed to sort of just go with it.
So, we follow Grace into Academy tryouts where we meet the next generation of world savers who go with Grace on her adventure to rescue her missing mother. The book was really fast paced, and quick, I wish it could have lingered a little bit longer on the Academy, or relationships between the characters, and the things they went through at the Academy, it seemed to glance through and time was really quick, one moment they were just hooking up for practice the next they were seasoned and ready to graduate. It would have been hard to do that, for page counts sake, but the whole concept of the school is pretty intriguing.
The ending seems to show promise for a book 4, so we shall see what happens next. I liked this book my favorite is still book 1, but this one is still pretty good, I will definitely read book 4 if there is one!
Thank you to the author for letting me read this series!