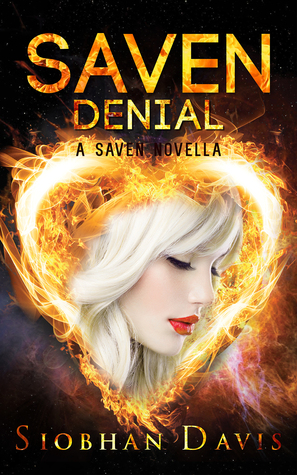 **I recieved this book from the author, Siobhan Davis, in exchange for my honest review
**
5/5 Stars


Synopsis per Goodreads:
THE TRUTH HURTS

My mother was right to fear me.
I'm an abomination.
And the world should be very afraid.

Sadie has been kidnapped by the Tor, the vindictive alien race who destroyed Thalassic City. As her past, present, and future collides, her worst nightmare looks set to become her shocking new reality.

A deliberate pawn in leader Griselda's vengeful game, Sadie is horrified to learn the truth about her heritage and the destiny that's already been mapped out for her. Refusing to cooperate, she risks paying the ultimate price for her defiance.

Love for Logan is her only motivation to stay alive. Saving him is the only thing that matters—the fate of the world depends upon it. While he may never forgive her, she's determined to protect him. Until her dying breath.

Note from the author: This continues the story from where it left off in Saven Disclosure. This is not an optional novella but an essential read if you don't want to miss out on important plot developments.
Literally the second after I finished book number 2, I started this one. The good news is I didn't start reading the series really until three books have come out, the bad news is I finished this one in no time at all, considering it's a novella, and now I have to wait until August.. AUGUST! ugh. UGH! I'm so impatient already.
This one started off RIGHT where the other one left. So you absolutely NEED to read this one after you've finished book 2, and before you start book 3 (if you are coming in after 3 is out already). This book covered so much in the short amount of pages it had, it really went into some answers that popped up through the first two books. It also had the proper amount of turmoil and action that is so great about the series.
I love the fact that the author is exploring more of the sci-fi thing, I'm a huge sci-fi fan, I love it all, space, and time travel, and aliens and futuristic stuff, and technology that is only thought of in the minds of it's creators. I can't wait to find out what happens next...is 3 out yet?!