Teaser Tuesdays is a weekly bookish meme hosted by MizB of
Should Be Reading
. Anyone can play along! Just do the following:
Grab your current read
Open to a random page
Share two (2) "teaser" sentences from somewhere on that page
BE CAREFUL NOT TO INCLUDE SPOILERS! (make sure that what you share doesn't give too much away! You don't want to ruin the book for others!)


Here is my Teaser: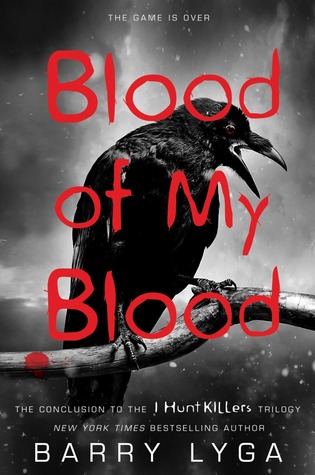 Page 18
Connie didn't want to beg for her life. She didn't want to do that. But she would. She knew it. She could feel it crawling up her throat like something that hadn't quite been dead when she'd eaten it. She would whimper. And cry. Her nose would run streamers of snot. And it would be useless because that was the sort of thing you did to play on someone's pity, but Billy Dent had no pity. He was born without it, the way some people were born without detached earlobes or the ability to curl their tongues. Her tears and her pleads would do nothing to him, and she knew it, but she wouldn't be able to stop herself. She would beg and wheedle and swear and importune, and in the end, he would do horrible, horrible things to her, anyway.
share with me your teaser links so I can stop by and check it out :)



and because I can't make up my mind which one I like the most, I'm participating in Top off Tuesdays too! LOL I know I know, but HEY! Eye CANDY!
Top off Tuesday is hosted by Felicia from
The
Geeky Book Blogger's Book Blog
, Amanda from
On a Book Bender
,
and Christi from
Smitten with Reading
.

"Every once in a while there are covers that just make you say Oh My! Sometimes it is good, sometimes it is bad, and sometimes it is head scratching. The point of Top Off Tuesday is to show you the ones with their Tops Off! Seriously y'all hunting out Top Off Tuesday covers is one of my favorite pastimes and you should join the fun!"~Felecia
Here is the synopsis per Goodreads:
He is everything I crave, all I desperately want—and he is everything I can't have.
Evan Black embodies my every fantasy. He is brilliant, fierce, and devastatingly handsome. But he is also headstrong, dangerous, and burdened with secrets.
My family warned me to stay away, that I could never handle Evan's dark dealings or scarred past. Maybe I should have listened. Maybe I should have run. But our desire is undeniable, and some temptations you just can't fight.
And from the moment we touch—the passion between us consuming us both—I know that I will never be the same.
I came across this last night while blog hopping around on my It's Monday, What are you reading? post. Someone had this and all I could think about was running my finger around those ridges. And the title? yeah, I do believe he is pretty wanted, by me. I want to buy the paperback copy and hang the cover on my wall, that is all. The end.
so share with me your Top off Tuesdays so I can go oogle some eye candy