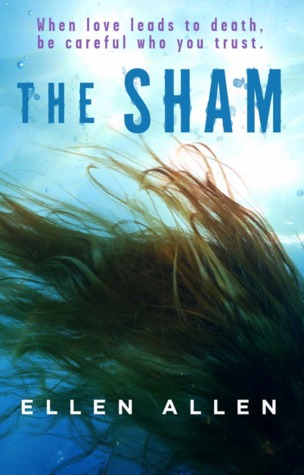 **I received this book from the author in exchange for my honest review*
3.5/5 Stars
Synopsis per Goodreads:
When love leads to death, be careful who you trust…

Eighteen-year-old Emily Heath would love to leave her dead-end town, known locally as "The Sham", with her boyfriend, Jack, but he's very, very sick; his body is failing and his brain is shutting down. He's also in hiding, under suspicion of murder. Six months' ago, strange signs were painted across town in a dialect no one has spoken for decades and one of Emily's classmates washed up in the local floods.

Emily has never trusted her instincts and now they're pulling her towards Jack, who the police think is a sham himself, someone else entirely. As the town wakes to discover new signs plastered across its walls, Emily must decide who and what she trusts, and fast: local vigilantes are hunting Jack; the floods, the police, and her parents are blocking her path; and the town doesn't need another dead body.
My thoughts on this book:

I think I read this one at a bad time. I was just coming off a 24 hour read-a-thon where I read some weird books. The entire time I was reading this and there was this huge mystery surrounding who this boy was, and some of the weirdest scenarios were going through my head, so that when we finally find out, I was just like, what? that's it!? lol. That was the biggest letdown of the entire book, the rest of the book however, was pretty awesome, mostly because of the ending..I wasn't expecting that. I was expecting anything BUT that.

There were a few confusing moments, the four girls, two of them had similar names so I kept interweaving them together, getting confused with who was who. My head actually kept thinking it was the same person, just name changing between name and nickname. There's some moments where Jack does something that still isn't completely explained to my satisfaction by the end of the book so my head with the weird scenarios is still insisting that the ending was completely and totally wrong.

Overall it was a decent read. I wasn't too disturbed by the violence, or the bullying, gross and disturbing, but I was prepared and expected it with all of the disclaimers around about it. I feel that this was a really good debut novel, that foreshadows the promise of some really great stuff from this author in the future.