Teaser Tuesdays is a weekly bookish meme hosted by MizB of
Should Be Reading
. Anyone can play along! Just do the following:



Grab your current read
Open to a random page
Share two (2) "teaser" sentences from somewhere on that page
BE CAREFUL NOT TO INCLUDE SPOILERS! (make sure that what you share doesn't give too much away! You don't want to ruin the book for others!)
Here is my Teaser: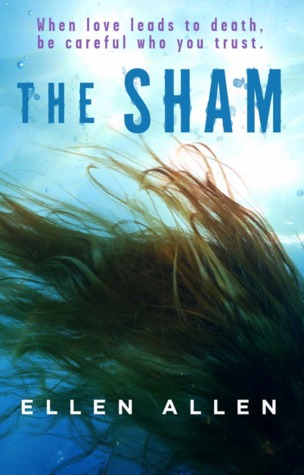 Synopsis per Goodreads:
When love leads to death, be careful who you trust…
Eighteen-year-old Emily Heath would love to leave her dead-end town, known locally as "The Sham", with her boyfriend, Jack, but he's very, very sick; his body is failing and his brain is shutting down. He's also in hiding, under suspicion of murder. Six months' ago, strange signs were painted across town in a dialect no one has spoken for decades and one of Emily's classmates washed up in the local floods.
Emily has never trusted her instincts and now they're pulling her towards Jack, who the police think is a sham himself, someone else entirely. As the town wakes to discover new signs plastered across its walls, Emily must decide who and what she trusts, and fast: local vigilantes are hunting Jack; the floods, the police, and her parents are blocking her path; and the town doesn't need another dead body.
page 136
"Do you know why Jack left so suddenly?" Brown asked.
I shook my head but I could guess the worse. Two new signs had appeared after months of nothing. The superstitious talk of how death comes in threes. Becky was missing.
share with me your teaser links so I can stop by and check it out :)
and because I can't make up my mind which one I like the most, I'm participating in Top off Tuesdays too! LOL I know I know, but HEY! Eye CANDY!
Top off Tuesday is hosted by Felicia from
The
Geeky Book Blogger's Book Blog
, Amanda from
On a Book Bender
,
and Christi from
Smitten with Reading
.

"Every once in a while there are covers that just make you say Oh My! Sometimes it is good, sometimes it is bad, and sometimes it is head scratching. The point of Top Off Tuesday is to show you the ones with their Tops Off! Seriously y'all hunting out Top Off Tuesday covers is one of my favorite pastimes and you should join the fun!"~Felecia
Here's my cover:
Synopsis per goodreads:
White Hot Holidays vol 1 A Special holiday anthology of sizzling stories from Ellora's Cave, home of Romantica. Sexy santas, New Year's Eves filled with new love, gifts that keep on giving........all hot enough to melt snow. Is your greatest wish to have someone to call your own, someone to love who loves you in return? Whether your fantasy is the sexy stranger at the party, being stranded with a lover in a snow-bound cabin, keeping more than warm in front of the fire, matchmaking on the moon, or finding your favorite man in your christmas stocking- your wish may come true in this series of holiday stories from the mistresses of Romantica. Enjoy the spirt of a very sensual season!
Link me up with your teasers so I can drool too!