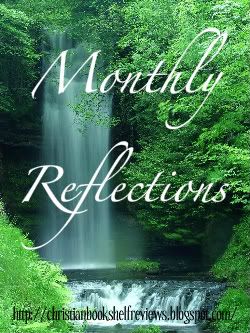 The month of October was pretty decent for me. I participated in
Dewey's 24 hour Read-A-Thon
. I also did some memes. It's Monday, what are you reading? Top off Tuesday/Teaser Tuesday, and Waiting on Wednesday. I participated in
#BookBlogWalkers
, I didn't read the monthly random read, no reason why, just when I had planned to read it, I ended up not reading anything at all and took a mental break from reading.
My Dewey's Wrapup
Teen Reads Week (plus giveaway)
Audiobooks I completed:
None this month
Favorite Read This Month:
Jodi Picoult, Gene. Sys, Vault
My thoughts on October:
27 books, pretty good, bunch less than last month. I read a lot of author published and requested review books, the last week or two of the month I did very little reading, nothing held my interest, my son was sick at one point with strep, challenge is starting next week for goodreads, so im sure my reading will be insane the next month or two, so im taking a mental break. November and December are always slower reading months for me because of holidays and the general craziness that surrounds the life of a mom. My own mother bought a house recently so I'm sure ill be helping her every chance she needs. I didn't read the monthly random read, I also slacked a lot on the Tuesday/Wednesday memes. Shame on me. I need to get back on track with that. But mental break after deweys I guess?

Looking ahead:
Do Awesome on the GR challenge
Now it's your turn! What did you accomplish in October what do you hope to accomplish in November
?